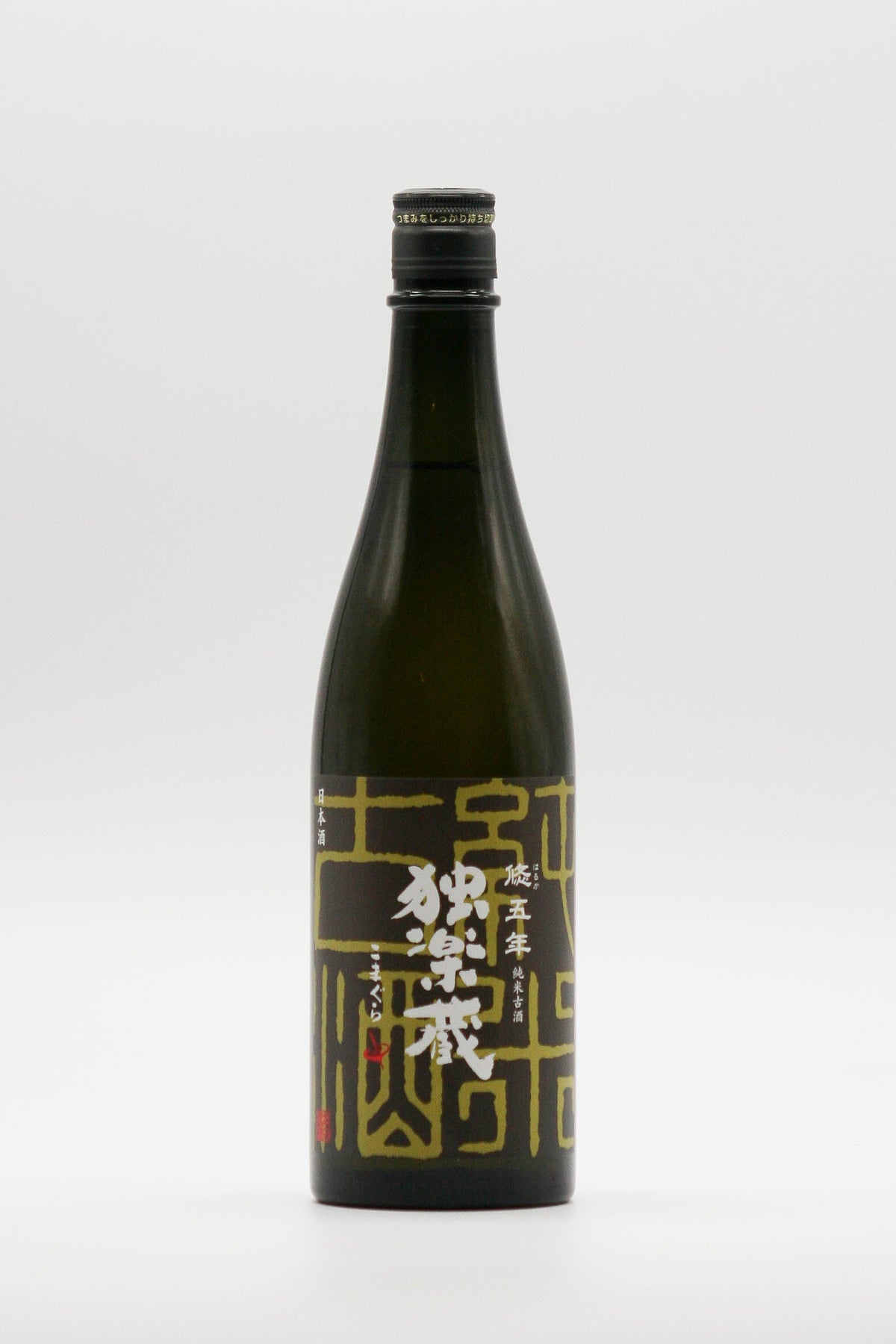 This sake is extremely appealing as a meal drink, from cold to hot.
Top collection Yugoten
| | |
| --- | --- |
| ヴィンテージ(醸造) | - |
| 熟成年数 | about 9 years |
5000円未満
5年以上~10年未満(熟成)
食中酒(前菜以降)
燗好適酒
薄黄、薄緑
すべての商品
ノンヴィンテージ
醸造元:杜の蔵
アルコール度数:14 degrees
容量:720ml
Regular price
Sale price
¥2,250
Unit price
per
Sale
Sold out
【20歳未満の飲酒は法律で禁じられています】
A top storehouse that appreciates being close to food. As this sake ages, its flavor and softness of approach increase, and the quality of this sake is such that you can enjoy the familiarity and harmony with food in your mouth.
Enjoy it cold at first, then change the temperature and warm it up each time you change the dish. It is an alcoholic beverage that goes well with meals in a variety of ways.
(From brewery data)
Old sake with a rich flavor that has survived the harsh aging process and looks great on everyday dining tables.
The theme of Komazo is "Slowly and carefully."
We aim to create deeply delicious sake that goes well with modern food and the drinker's body.
商品の詳細情報
おすすめの飲み方

rock
Cool (around 10℃)
○Room temperature
○Nukewarm (around 40℃)
◎Joan (around 45℃)
○Hot sake (around 50℃)

保管方法
お届け日・配送料について
View full details
試飲チームの評価
Hidekazu Ishiwata
(Former National Tax Bureau Chief Appraiser)

(chilled)
The main attraction is the mature aroma that gives it a slightly heavy feel. Smells like dried fruit.
It has a full-bodied taste, but has good acidity and a sharp outline. The afterglow disappears quickly.

(warm)
The gentle aged aroma makes it attractive even when warmed. I also feel a slight burning sensation.
Soft taste with lactic acid and succinic acid.
The flavor spreads. Beautiful aftertaste.


Akiko Toda
(Director of ITTEKI, Japan Sake and Meat Research Institute)

(chilled)
The mature aroma is not too strong, and the aroma is just right. There is little sweetness, and the pleasant acidity gives it a lightness. The type that makes you want to keep drinking it at room temperature. It has a great aftertaste that makes you want to order another one.
It might also be good warmed. I want to pair it with dishes made with bonito stock.

(warm)
It has a fragrance and a light texture that makes you feel like you are drinking roasted green tea.
The acidity is just right. Suitable for warming, whether lukewarm or hot. You can easily drink it as much as you want. It feels like taking a bath and slowly warming up.


Yuji Yamauchi
(Yushima Tenjinshita Sushi Hatsu 4th generation / 1st JSA SAKE DIPLOMA competition winner)

(chilled)
A sake that adds elegance to the impression of burntness and acidity by adding water.
You can feel the fullness of the old sake without getting too heavy, making it suitable for cooking. I want to go with something that has good dashi soup.

(warm)
The watery feeling and the high temperature of the sake are perfect. It gives the impression that it is in focus, and the corners are slightly sharp.
It gives you a sense of sharpness and also enhances the impression of being crisp.
Add mustard to oden and daikon radish. You can also crisp up the bacon.


蔵元紹介
---
Choosing a selection results in a full page refresh.
Opens in a new window.