A unique personality. Behind the vinegar-like acidity, there is a umami flavor that, combined with the complex of various aromas, creates a lingering aftertaste.
Maibijin 2018 brewed Junmai Ginjo old sake
| | |
| --- | --- |
| ヴィンテージ(醸造) | 2018 |
| 熟成年数 | 5 years |
2000年代
5000円未満
5年以上~10年未満(熟成)
食中酒(前菜以降)
薄黄、薄緑
すべての商品
醸造元:美川酒造場
アルコール度数:15 degrees - 16 degrees
容量:720ml
Regular price
Sale price
¥3,450
Unit price
per
Sale
Sold out
【20歳未満の飲酒は法律で禁じられています】
It starts off with a distinctly acidic aroma, but when you put it in your mouth, the soft sourness and flavor are pleasant.
The combination of floral and citrus aromas makes this drink reminiscent of orange wine.
It goes well with a wide range of foods, from oily dishes to nuts, cheese, and dried fruits.
According to the brewer:
"We brewed this alcoholic beverage in response to a request from a local farmer to make alcoholic beverages from rice grown using the pyrrole farming method*.
We recommend drinking it in a wine glass. "

*Pyrrole farming Pyrrole farming overcomes the problem of "oxygen deficiency" by growing photosynthetic cyanobacteria in the soil, and the cyanobacteria absorb carbon dioxide and produce oxygen in the soil. This is a farming method.

商品の詳細情報
おすすめの飲み方

×Lock
○Cool (around 10℃)
◎Room temperature
○Nukewarm (around 40℃)
◎Joan (around 45℃)
○Hot sake (around 50℃)
保管方法

To avoid damage to the flavor, we recommend storing it in a place away from UV rays (sunlight, fluorescent lights, etc.) and as far away from vibration as possible.
In addition, to minimize the contact surface with the air, we recommend storing the product vertically.

<For those who want to enjoy the taste of alcohol in the condition they purchased>
Store in a refrigerator at a temperature below 10 degrees.
<For those who want to enjoy the product while it matures slowly>
Store in a temperature range of 10-15℃. For example, if you have a wine cellar, choose a wine cellar. If you don't have a wine cellar, use a gentle cooling area such as the vegetable drawer of your refrigerator.
<For those who want to enjoy watching things change over time>
Store at room temperature (*). Under the kitchen sink, etc.

*The definition of room temperature for ripening and warming is "room temperature (temperature range) that does not exceed the outside temperature."
お届け日・配送料について

<Delivery date>
We will ship within 3 business days of your order.

[Products under 720ml]
<Standard shipping fee (tax included)>
Flat rate (other than Okinawa and remote islands): 1,350 yen
Okinawa/remote islands: 3,400 yen

<Cool delivery fee (tax included)>
Flat rate (other than Okinawa and remote islands): 2,000 yen
Okinawa/remote islands: 4,000 yen

[1.8L (one sho bottle) product]
<Standard shipping fee (tax included)>
Delivery to areas other than the following prefectures: 2,200 yen

Aomori prefecture, Iwate prefecture, Akita prefecture, Shiga prefecture, Kyoto prefecture, Osaka prefecture, Hyogo prefecture, Nara prefecture, Wakayama prefecture: 2,350 yen

Tottori prefecture, Shimane prefecture, Okayama prefecture, Hiroshima prefecture, Yamaguchi prefecture, Tokushima prefecture, Kagawa prefecture, Ehime prefecture, Kochi prefecture: 2,450 yen

Hokkaido, Fukuoka prefecture, Saga prefecture, Nagasaki prefecture, Kumamoto prefecture, Oita prefecture, Miyazaki prefecture, Kagoshima prefecture: 2,750 yen

Okinawa Prefecture: 4050 yen

*Up to 12 bottles of 720ml (4-go bottles) can be shipped per purchase.
*1.8L (1 sho bottle) products will be shipped up to 6 bottles per purchase, and will not be shipped by cool delivery.
*For products that come with a box, the number of pieces varies depending on the box size.
View full details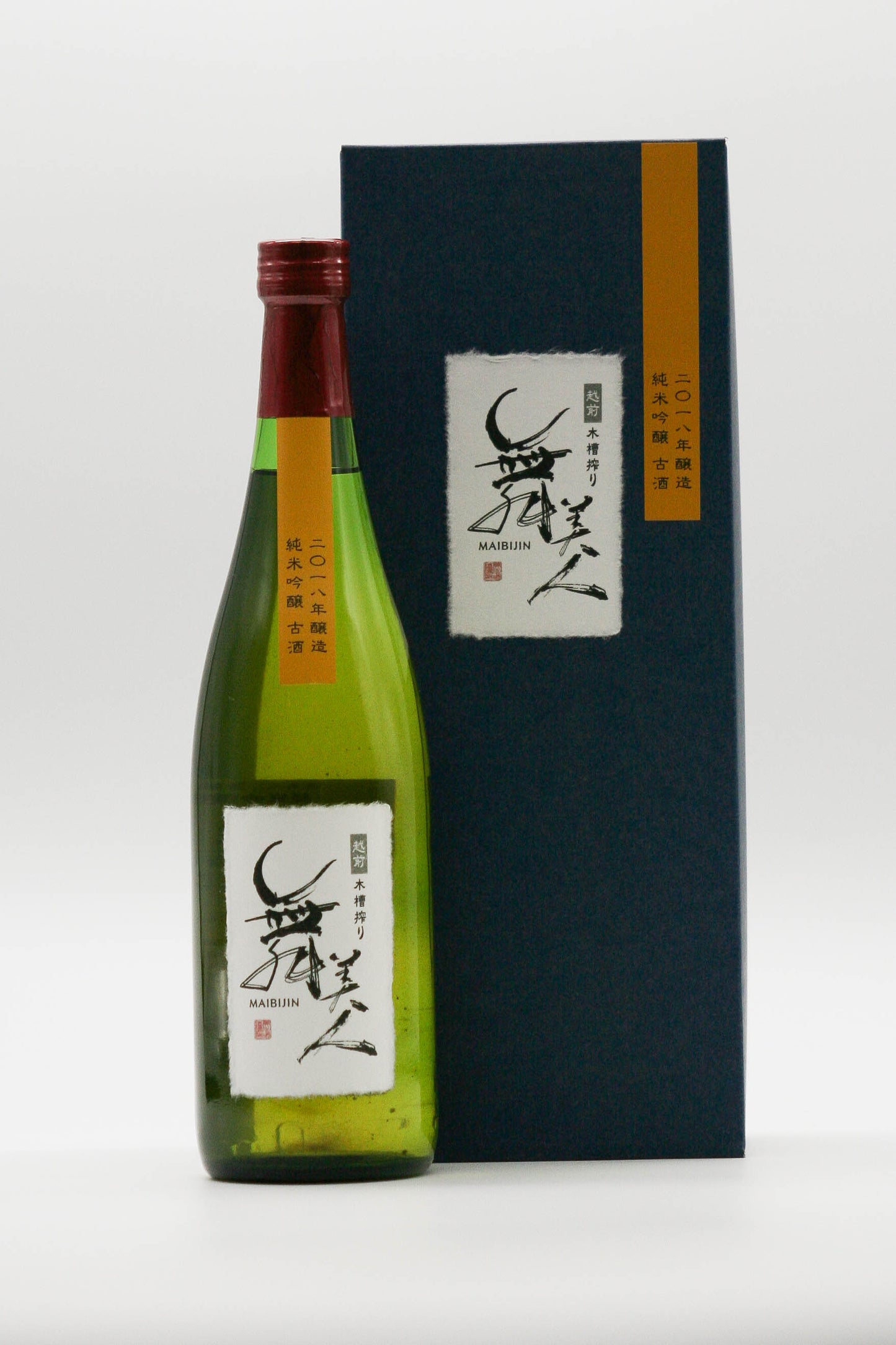 試飲チームの評価
Nobuhiro Ueno
(Mature and Warm Bar Master / Toki SAKE Association Executive Director)

A strong acid aroma reminiscent of vinegar, and the aroma of ripe sushi and old pickles.
In terms of taste, the acidity is strong, but there are no thorns, and the image of it flowing away in the mouth makes it a very pleasant acid. It has a similar aftertaste and makes you want to stuff your mouth with something.

Hidekazu Ishiwata
(Former National Tax Bureau Chief Appraiser)

(chilled)
The bright yellow terry is nice. At the top, the scent of acetic acid, the scent of lees, and a strong impact.
The aroma is reminiscent of citrus, floral, and orange wine.
After the sharpness of lactic acid and acetic acid, the flavor spreads and lingers.

(warm)
Strong acid aroma, acetic acid. It also smells like pickles.
The aroma has a strong acid attack and a sake lees scent.
Deep flavor similar to soup stock. It has a wide range of tastes and is very unique.


Akiko Toda
(Director of ITTEKI, Japan Sake and Meat Research Institute)

(chilled)
Deep aromas of sherry vinegar, mandarin peel, and bergamot. The sourness has a strong impact, and tastes are divided, but the synergistic effect with the aroma and the balance with the sweetness made a good impression on me.
An alcoholic beverage with a floral aroma that resembles orange wine.

(warm)
Great impact.
The scent has an interesting violet-like nuance. Although it is sour, it harmonizes with the sweetness and has a rich flavor.
It has a strong taste, but it's a drink that leaves you wanting. If you're having a meal, try the dark sauce,
Or have it with a vanilla dessert after your meal. The recommended temperature is between 55℃ and 65℃.

Yuji Yamauchi
(Yushima Tenjinshita Sushi Hatsu 4th generation / 1st JSA SAKE DIPLOMA competition winner)

(chilled)
Strong acid scent (acetic acid/lactic acid), rice vinegar (red vinegar)
Strong acidity that can be mistaken for wine
Reminiscent of Savagnin, a grape variety from the Jura region that is the raw material for wine.
An alcoholic beverage that is likely to have a strong following.

(warm)
It has a texture reminiscent of sake lees, similar to red vinegar, and is characterized by its gushing acidity and aroma.
Its distinctive characteristic is the good acidity that lingers in the aftertaste. Grilled mackerel. I want to use acid to hit the areas where the fat is strong.
It will form a clump at 65℃. It has a flavor similar to vinegar kelp. Also suitable for gari.
蔵元紹介
---
Choosing a selection results in a full page refresh.
Opens in a new window.