This sake is made by aging raw sake that has not been pasteurized, making it ideal for aging. This is a ``3 star (cup)'' sake that has been ranked among the top in the sake category suitable for warming by multiple ripe and warm tasters.
2BY Okuharima Yamahai Hyogo Yumenishiki 55 student
| | |
| --- | --- |
| ヴィンテージ(醸造) | 2020 |
| 熟成年数 | 2 years |
2010年代以降
5000円未満
食中酒(前菜以降)
燗好適酒
薄黄、薄緑
すべての商品
醸造元:下村酒造店
アルコール度数:17.3 degrees
容量:720ml
Regular price
Sale price
¥1,950
Unit price
per
Sale
Sold out
【20歳未満の飲酒は法律で禁じられています】
Shimomura Sake Brewery is located in the Banshu region of Hyogo Prefecture, which is known for producing high-quality sake rice Yamadanishiki.
This sake is made by aging raw unprocessed sake produced by Yamahai, and is particularly characterized by its overflowing charm.
Please enjoy the rich flavor, the tantalizing acidity and sharpness, and the unique aroma of raw aging with your meal.

商品の詳細情報
おすすめの飲み方

×Lock
○Cool (around 10℃)
○Normal temperature
○Nukewarm (around 40℃)
◎Joan (around 45℃)
◎Hot sake (around 50℃)
保管方法

To avoid damage to the flavor, we recommend storing it in a place away from UV rays (sunlight, fluorescent lights, etc.) and as far away from vibration as possible.
In addition, to minimize the contact surface with the air, we recommend storing the product vertically.

<For those who want to enjoy the taste of alcohol in the condition they purchased>
Store in a refrigerator at a temperature below 10 degrees.
<For those who want to enjoy the product while it matures slowly>
Store in a temperature range of 10-15℃. For example, if you have a wine cellar, choose a wine cellar. If you don't have a wine cellar, use a gentle cooling area such as the vegetable drawer of your refrigerator.
<For those who want to enjoy watching things change over time>
Store at room temperature (*). Under the kitchen sink, etc.

*The definition of room temperature for ripening and warming is "room temperature (temperature range) that does not exceed the outside temperature."
お届け日・配送料について

<Delivery date>
We will ship within 3 business days of your order.

[Products under 720ml]
<Standard shipping fee (tax included)>
Flat rate (other than Okinawa and remote islands): 1,350 yen
Okinawa/remote islands: 3,400 yen

<Cool delivery fee (tax included)>
Flat rate (other than Okinawa and remote islands): 2,000 yen
Okinawa/remote islands: 4,000 yen

[1.8L (one sho bottle) product]
<Standard shipping fee (tax included)>
Delivery to areas other than the following prefectures: 2,200 yen

Aomori prefecture, Iwate prefecture, Akita prefecture, Shiga prefecture, Kyoto prefecture, Osaka prefecture, Hyogo prefecture, Nara prefecture, Wakayama prefecture: 2,350 yen

Tottori prefecture, Shimane prefecture, Okayama prefecture, Hiroshima prefecture, Yamaguchi prefecture, Tokushima prefecture, Kagawa prefecture, Ehime prefecture, Kochi prefecture: 2,450 yen

Hokkaido, Fukuoka prefecture, Saga prefecture, Nagasaki prefecture, Kumamoto prefecture, Oita prefecture, Miyazaki prefecture, Kagoshima prefecture: 2,750 yen

Okinawa Prefecture: 4050 yen

*Up to 12 bottles of 720ml (4-go bottles) can be shipped per purchase.
*1.8L (1 sho bottle) products will be shipped up to 6 bottles per purchase, and will not be shipped by cool delivery.
*For products that come with a box, the number of pieces varies depending on the box size.
View full details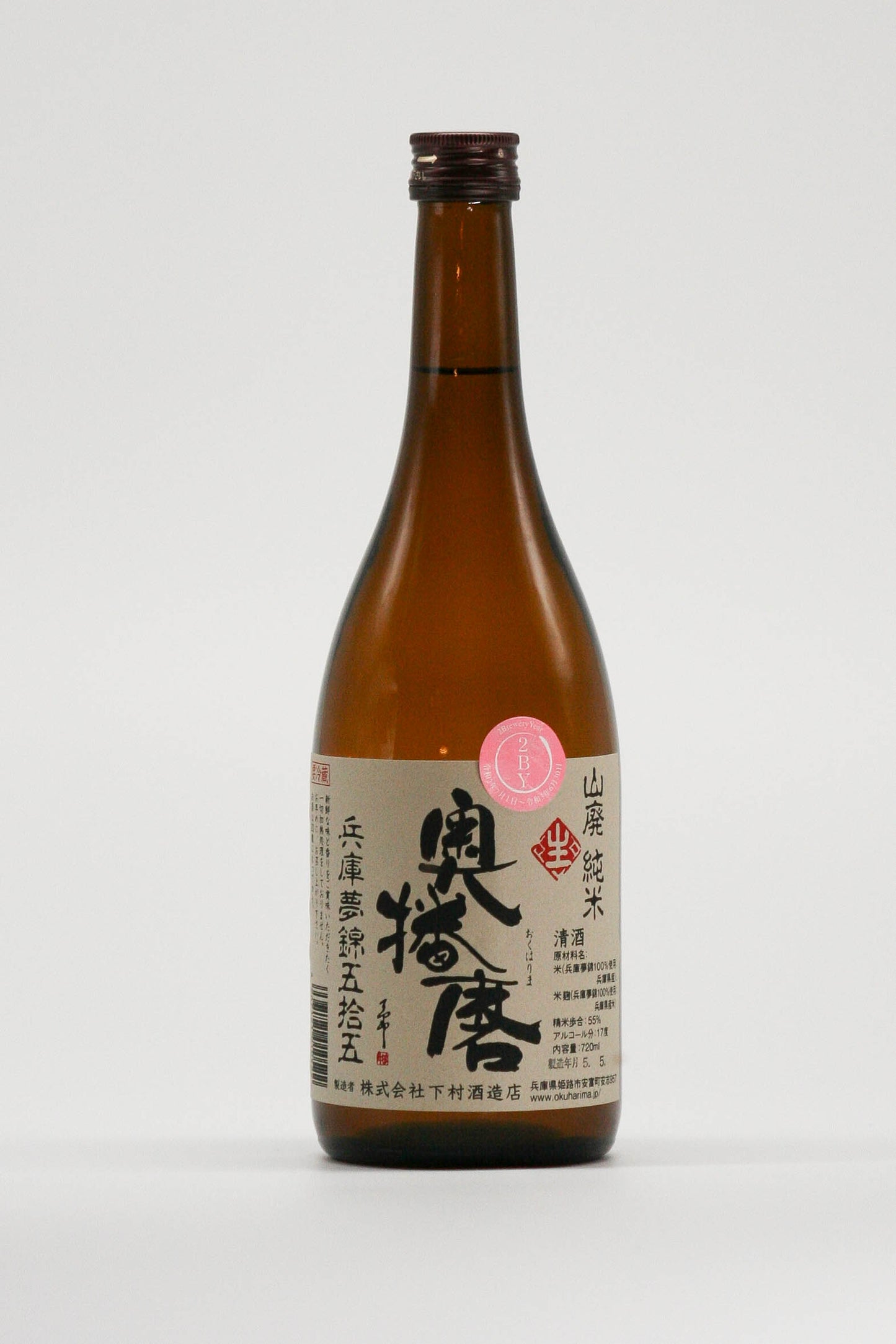 試飲チームの評価
Nobuhiro Ueno
(Mature and Warm Bar Master / Toki SAKE Association Executive Director)

(chilled)
The aroma of aged raw sake may be a matter of personal preference, but it's not something that bothers me, and I just love it as a personal hobby. Also the scent of koji.
The taste is a pleasant sourness and the sweetness of the rice, creating a balance of umami. The aftertaste leaves a pleasant sour taste that makes you want to eat more.


(warm)
If you include freshly cooked rice, the aroma will be even more pronounced. Although it can be said that this alcoholic beverage is characterized by its acidity, it is not sour or sour, but rather has a beautiful acidity with a umami flavor. Raising the temperature will make it even tighter, leading to sharpness. The aftertaste is long and the taste progresses.

Hidekazu Ishiwata
(Former National Tax Bureau Chief Appraiser)

(chilled)
The top has a nutty aroma. A strong fresh aroma.
The aroma is sweet and burnt, with a koji-like nuance.
The taste is sweet, spicy, and acidic. It's interesting to let it mature even more.

(warm)
A sweet, nutty finish with hints of grain.
It has an isoamyl-based aroma that makes you feel fruity, and has a solid volume.
The acidity and bitterness round out the flavor, giving it a rich flavor and a long aftertaste.

Akiko Toda
(Director of ITTEKI, Japan Sake and Meat Research Institute)

(chilled)
The scent of freshly cooked white rice and the scent of cedar wood. Later, a refreshing scent reminiscent of melon and pear emerges. The lingering sweetness is pleasant and the acidity is light. The aroma probably changes depending on the temperature, so you'll want to enjoy it by gradually changing the temperature from lukewarm to hot.

(warm)
The aroma of freshly cooked rice that emanates from the rice cooker, which is unique to raw sake, and when you put it in your mouth, you can feel the slight sweetness typical of rice.
Raising the temperature will make it crisper and easier to drink, but the aroma will weaken, so we recommend 50°C. I think it would be best paired with grilled mackerel.


Yuji Yamauchi
(Yushima Tenjinshita Sushi Hatsu 4th generation / 1st JSA SAKE DIPLOMA competition winner)

(chilled)
Complex, unique nutty aroma
It's full-bodied, and the nuttiness is deep in the flavor.
The acid balance also matches the flavor.
I want to pair it with sashimi made with seared fish skin.

(warm)
The aroma of plump nuts and honey, the swelling of the rice, and the lingering thickness are wonderful. For sashimi made with fatty fatty tuna, soy sauce, and wasabi, or seared the back of yellowtail.
At 55℃, the acidity and flavor become crisp. As the temperature returns, the roundness and swelling of the rice is irresistible. It also goes well with shabu-shabu sesame sauce.

蔵元紹介
---
Choosing a selection results in a full page refresh.
Opens in a new window.